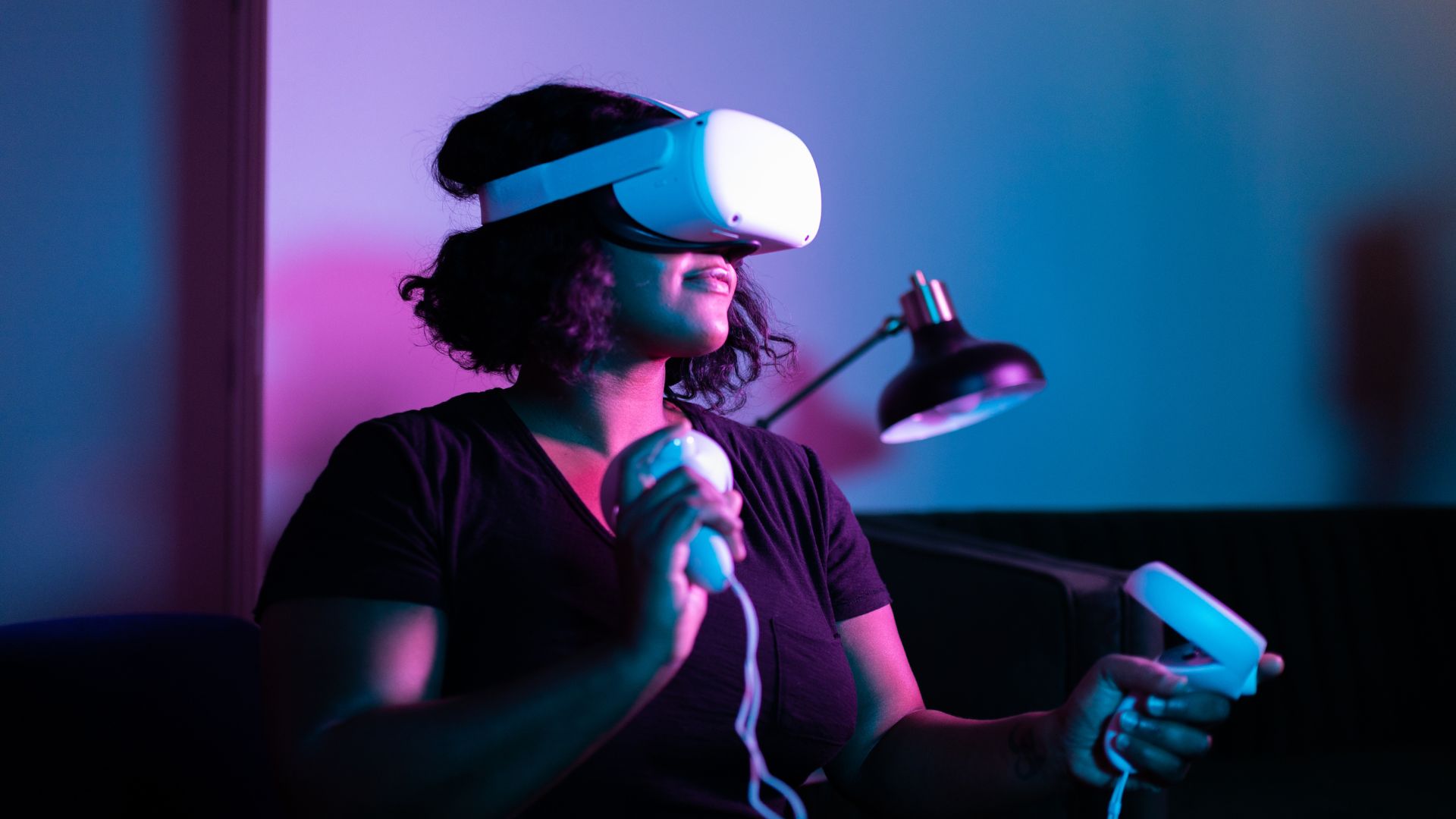 The recent showcase of Virtual Reality Construction Training, with the VR Construction Lab at the TAMU COA (College of Architecture) Showcase Event, marked a significant milestone in addressing critical challenges faced by the construction industry. The captivating demonstration left a lasting impression on the audience, including students and faculty. They had the opportunity to experience the innovative virtual reality (VR) training tool firsthand. The VR Construction Lab sets a precedent for the future of educational training applications in the realm of virtual reality.
This is definitely a game changer for the Construction Industry.

Zofia Rybkowski – TAMU Advanced Infrastructure Materials and Manufacturing Lab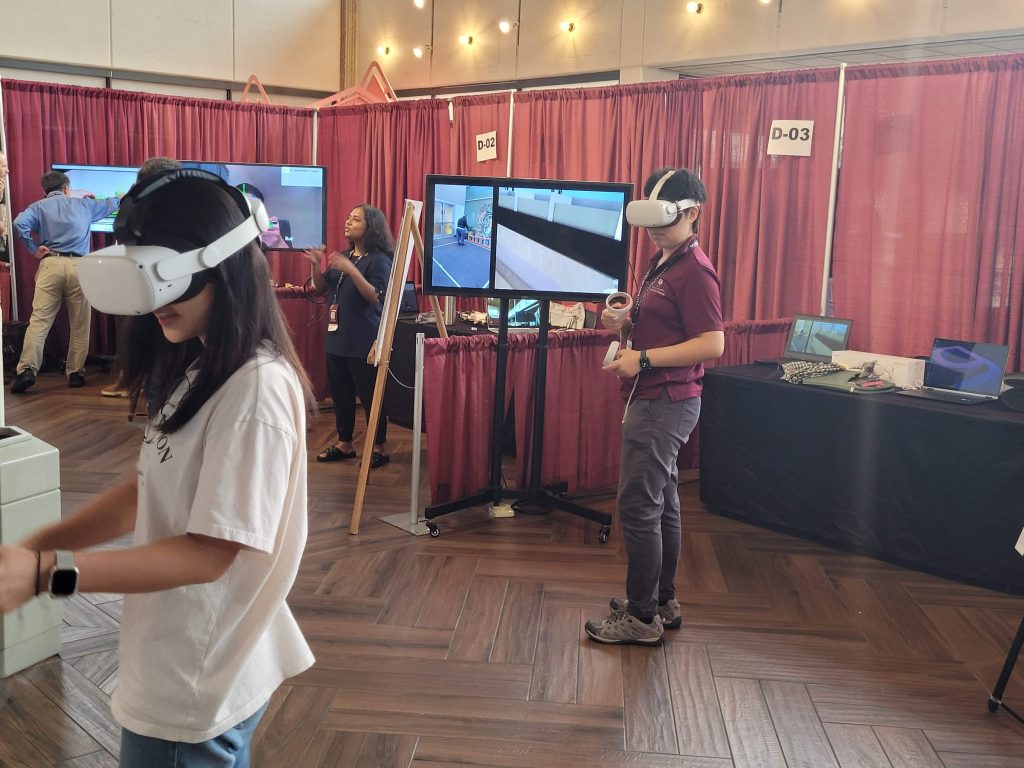 Hassan Anifowose; creator of the VR Construction Lab, expressed gratitude for support to his network of highly distinguished experts in the field. The research project industry partner is SwiftWall; a leading temporary wall manufacturing company in the US.
Virtual Reality Construction Training is Solving Real Industry Problems
Safety Issues: Job sites pose inherent safety risks. The VR Construction Lab acts as a prelude to real-world scenarios, allowing workers to familiarize themselves with potential dangers in a controlled virtual setting, enhancing safety awareness and minimizing on-site accidents.
Training Manuals: Traditional training methods often struggle due to the absence of comprehensive training manuals. VR Construction Lab offers a dynamic solution by providing an interactive platform for hands-on learning, overcoming the limitations of static manuals.
Cost and Maintenance: Physical practical construction sessions can be costly and generate material waste. The VR Construction Lab mitigates these issues by offering a virtual environment that reduces the need for physical resources, thereby minimizing costs and environmental impact.
In a larger research project titled BRICKxMR led by Dr. Wei Yan (Professor and Principal Investigator) and Dr. Manish Dixit (Professor and Co-Principal Investigator), Hassan has joined forces with Seda Tuzun Canadinc; (Co-inventor of BRICKxAR), Chris Scotti (TAMUS Director of New Ventures), Lance Kelly (Sr. Research Development Officer) and SwiftWall (Industry Partner), to revolutionize how construction training is done.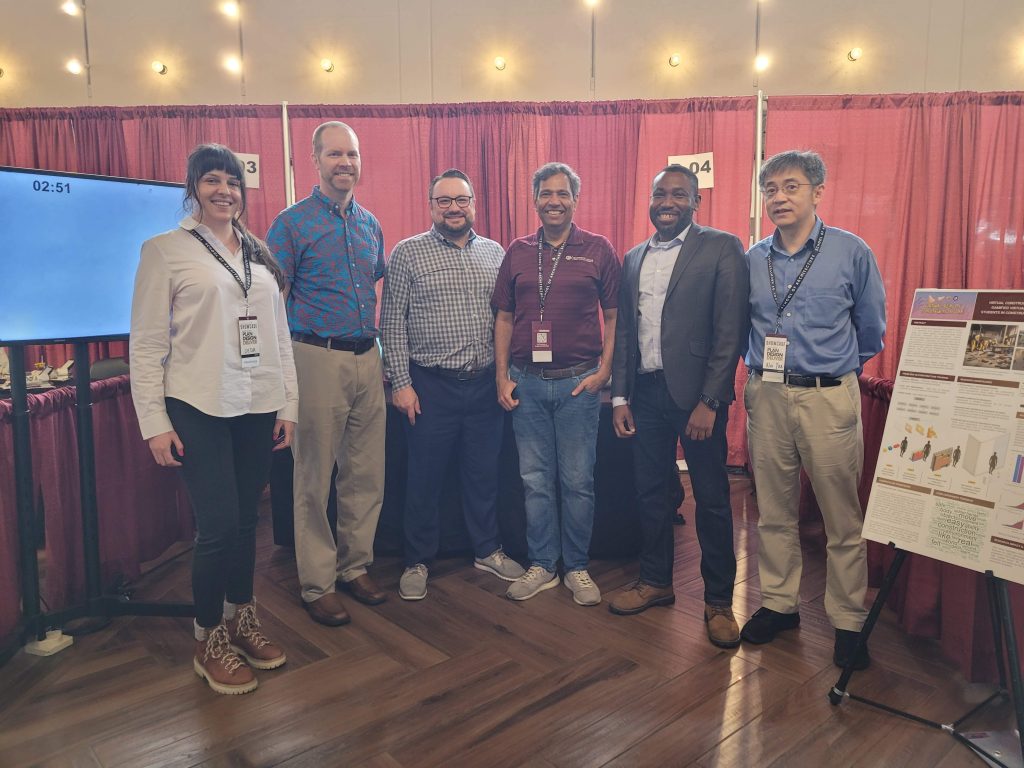 Feedback from VR Construction Lab Gameplay
"The audio and video instructions were good. They helped me know what I was doing. If I was in an actual class, I would learn how to do it a tougher way. This game improves the experiences by making it really good in terms of being able to practice after instructions – A player"
In a recent study, participants who played the VR Construction Lab game showed an improvement in their existing transferrable skills and confidence levels for real-world assembly tasks after completion. The two transferable skills observed were cognitive skills such as object recognition, matching, and memory, and physical skills such as body movement and fine motor learning. The game effectively transferred these skills to its users, making them more efficient in lifting, moving, and detaching items, equipment, and machinery in the phases of their work while standing on their feet for a long time.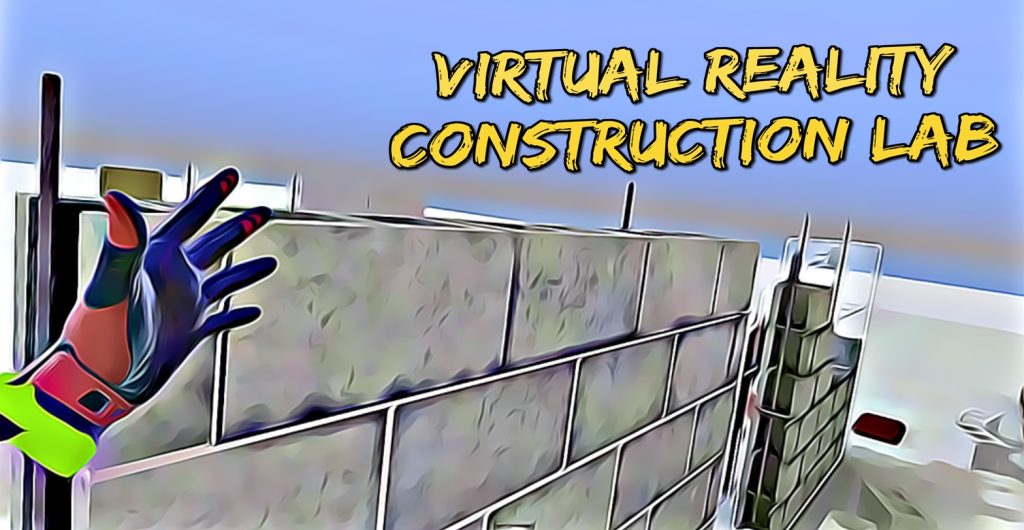 The VR Construction Lab game has enormous potential for the design and construction industry. It is a comprehensive virtual reality game that focuses on Virtual Reality Construction Training, developing skills needed in the construction industry. It can help prepare workers for their jobs, providing them with a virtual space where they can hone their skills and develop expertise before stepping on a job site. The game is not only useful for workers but also for aspiring construction professionals looking to gain the necessary experience and knowledge before joining the workforce.
The game prototype is developed from an abstraction of the Building Information Modeling (BIM) concept in connection with a gamification framework. These resulted in the following 4 game levels –
Game Level 1 – Simple geometric object interactions
Game Level 2 – Table-top half-scale assembly of a LEGO wall
Game Level 3 – On-the-ground full-scale assembly of a more intricate wall.
Game Level 4 – On-the-ground full-scale assembly with above-head installation of SwiftWall.

Final thoughts on Virtual Reality Construction Training
In conclusion, toward Virtual Reality Construction Training, the VR Construction Lab game is an innovative way to improve learning outcomes and enhance skill-building in the construction industry. It is a comprehensive virtual reality game that provides players with a challenging and engaging way to learn about construction assembly. The game's ability to transfer transferrable skills to its users has made it an essential tool for workers in the industry. Visit vrconstructionlab.com for full details and try it out on the various platforms that it has been published on.